WhatsApp has finally added the much-awaited Stickers feature to its application on Android. After the latest update to WhatsApp, you can now send stickers to other WhatsApp users. WhatsApp Stickers are currently only available on WhatsApp beta v2.18.329. However, this update is only available for Android users whereas iOS users will have to wait a bit longer. Here's how to send WhatsApp Stickers in WhatsApp Beta for Android.
As far as WhatsApp stickers are concerned, they were rumored to come to the app for a long time. Also, WhatsApp has announced that the stickers will be available to regular users on Android and iOS in the "coming weeks". That being said, you can try out WhatsApp Stickers today by just installing WhatsApp beta version.
Talking about WhatsApp Stickers, it is an added feature apart from sending Emojis and GIFs. Note that WhatsApp has a set of default Stickers available to everyone. Also, there is a Stickers store inside the app. From here, you can download the Stickers that you want for your usage. In total, there are 12 Sticker packs available on WhatsApp's Sticker Store.
Also, you can design your own Sticker packs and make it available for everyone to download. It is also known that the current Sticker packs are designed by independent designers as well. One interesting thing is that iOS users can receive this Stickers too. Sadly, there is currently no option for them to send Stickers on WhatsApp.
For Android users, you need to follow the steps mentioned below for getting the WhatsApp stickers right away. Below, we have mentioned all the Requirements for enabling this feature. Additionally, you need to download the latest WhatsApp beta apk for this feature to work.
Downloads WhatsApp beta v2.18.329
Don't miss: How to Respond to WhatsApp Messages Automatically
Steps to send WhatsApp stickers on WhatsApp
Download the WhatsApp beta v2.18.329 apk file from the Downloads section above. Install it to your device and then open the application.
Now, go to the Emoji section by clicking on the Smiley icon. For your ease, we have highlighted it in the below screenshot.
After that, go to the third option in the Emoji section as marked below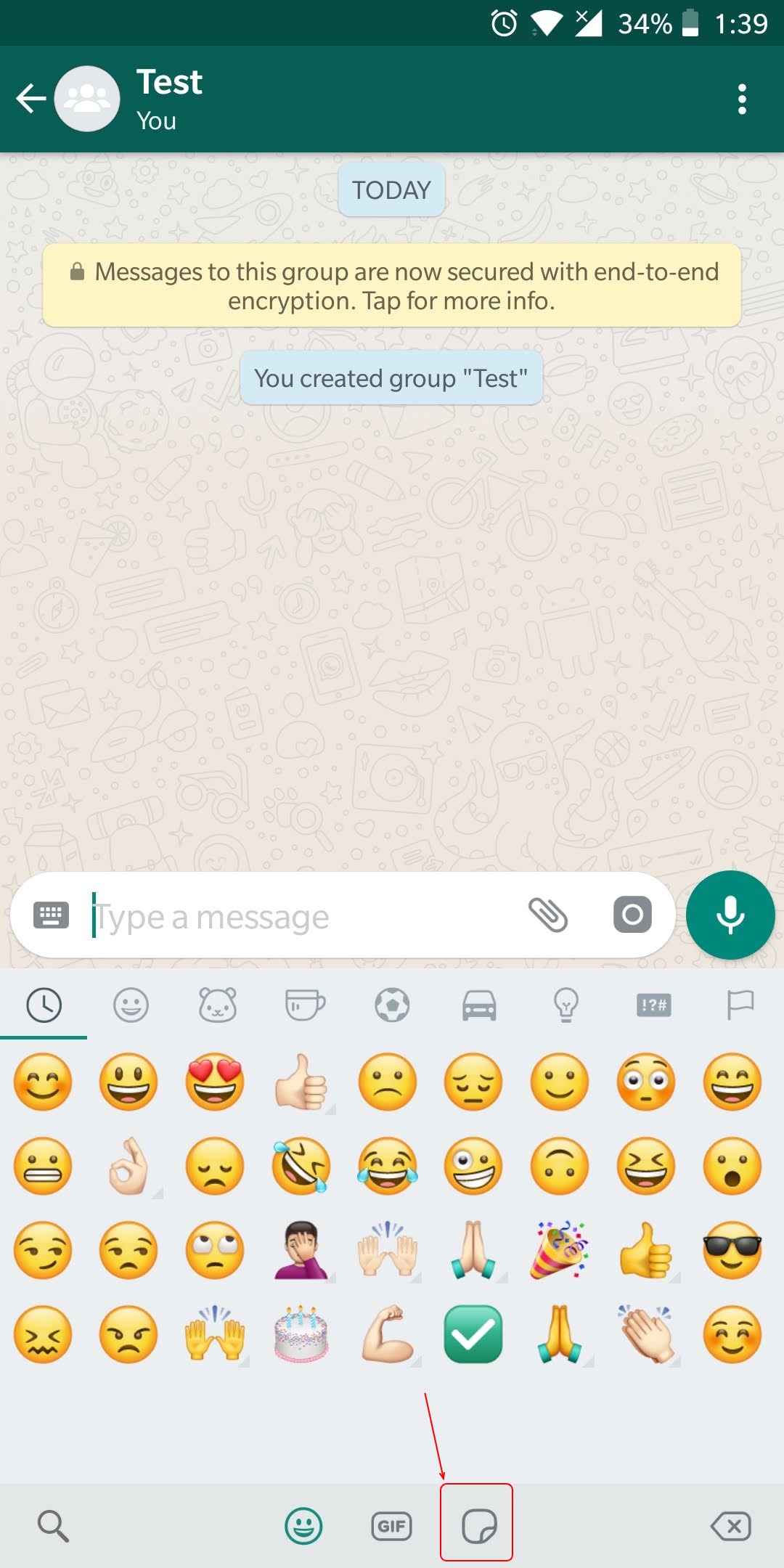 Now, you will see all the Stickers that you have by default inside your application.
If you want more Stickers, you have to click on the + icon at the right of this section which can be seen from below.
This will open the Stickers store and you can download any Sticker pack from the 12 available Sticker packs available by default.
To get more Sticker packs, you have to scroll at the end. Here, you will find the link to get more Sticker packs from the Play Store.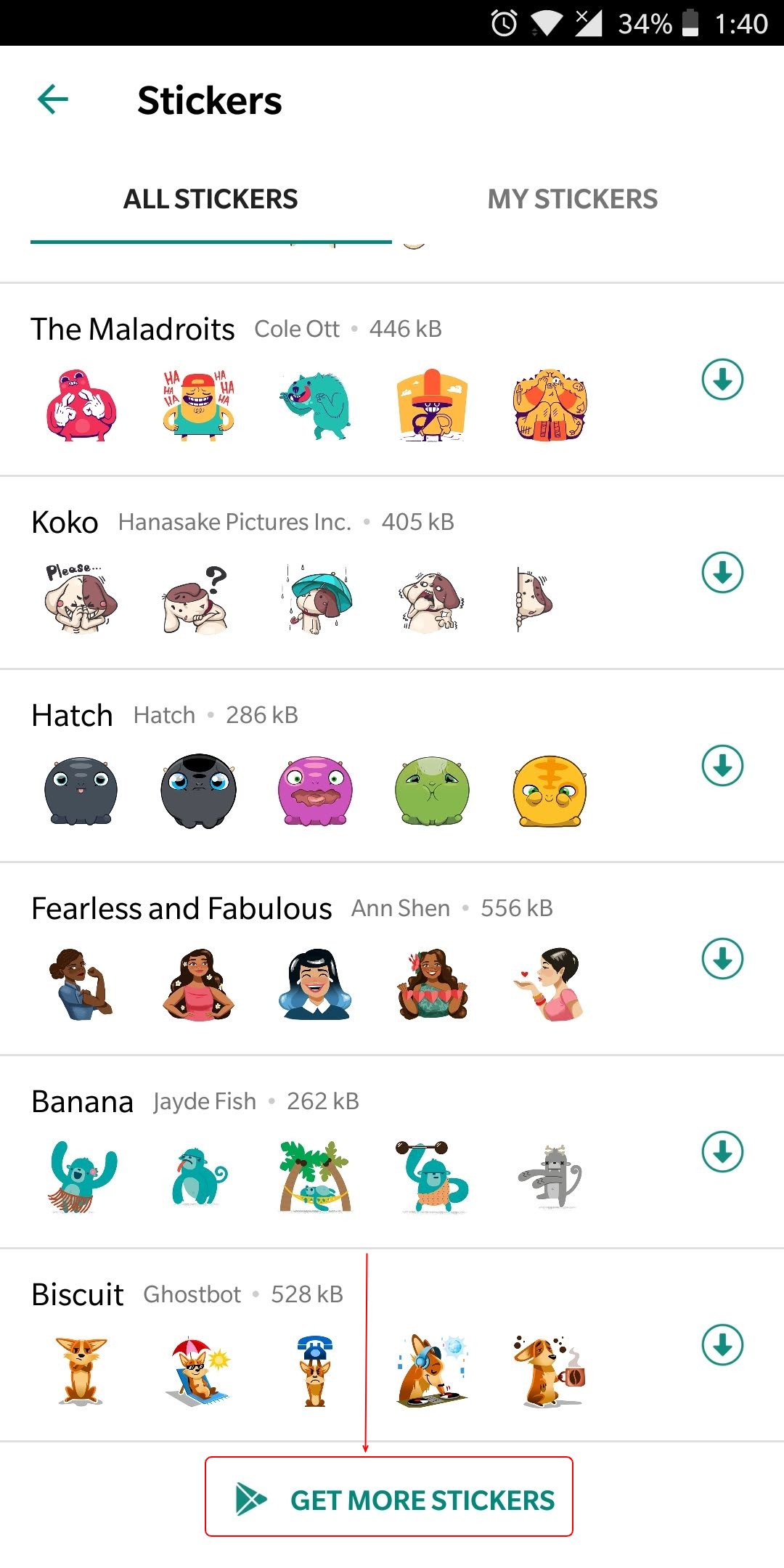 Also, you can directly get the Sticker packs from the Play Store. Just type "whatsapp stickers" in the search field on Google Play Store as seen below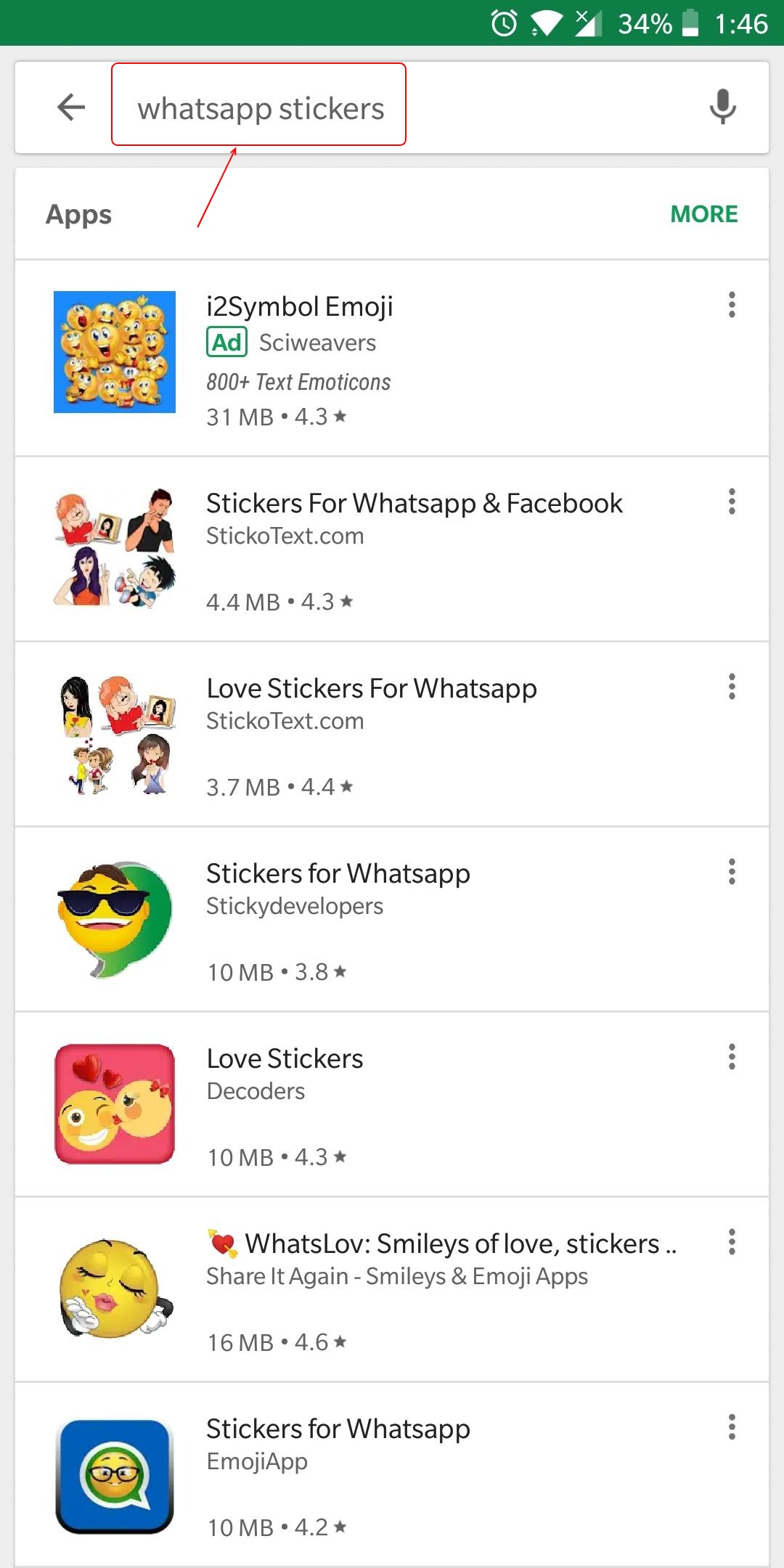 That's it, you can now send WhatsApp Stickers inside personal or group chats to your friends and family as seen below.
Read next: Hide WhatsApp Media from Gallery on Android with WhatsApp Beta